Share your resumes online for free.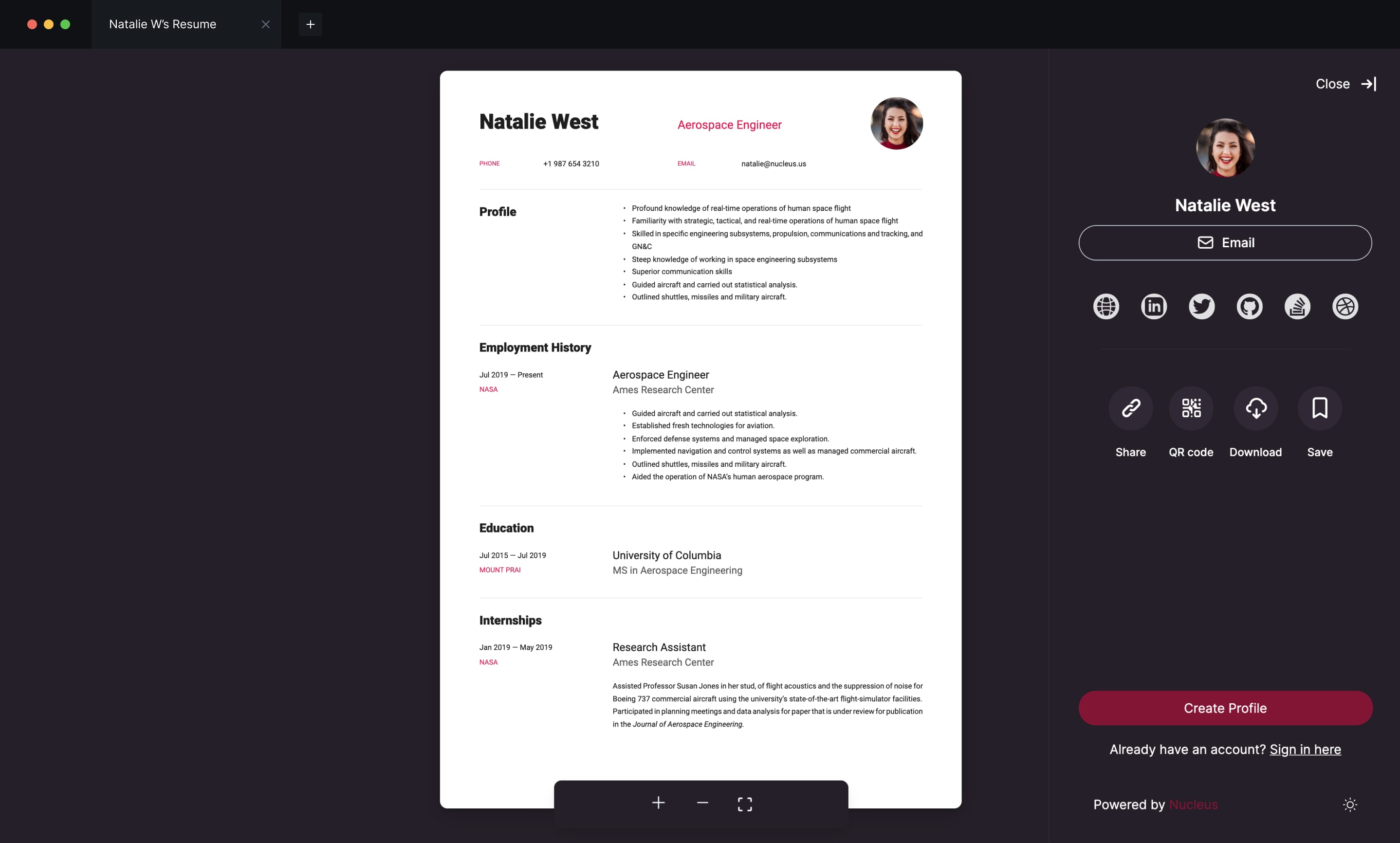 Built for Jobseekers

"Nucleus provided me the platform to store my resumes online that can be shared on several job-hunting sites either as a personal message or as a community post with a click of a button. "
All-in one place for resumes.
Simply upload and start sharing in seconds. Anyone with the link (including recruiters) can easily
View beautifully designed resume profile pages
Share with their team and hiring managers
Download the original resume
Save it to their Nucleus account
"Nucleus provided the ultimate platform to be able to share resumes using a link, a much needed feature for today's job hunt."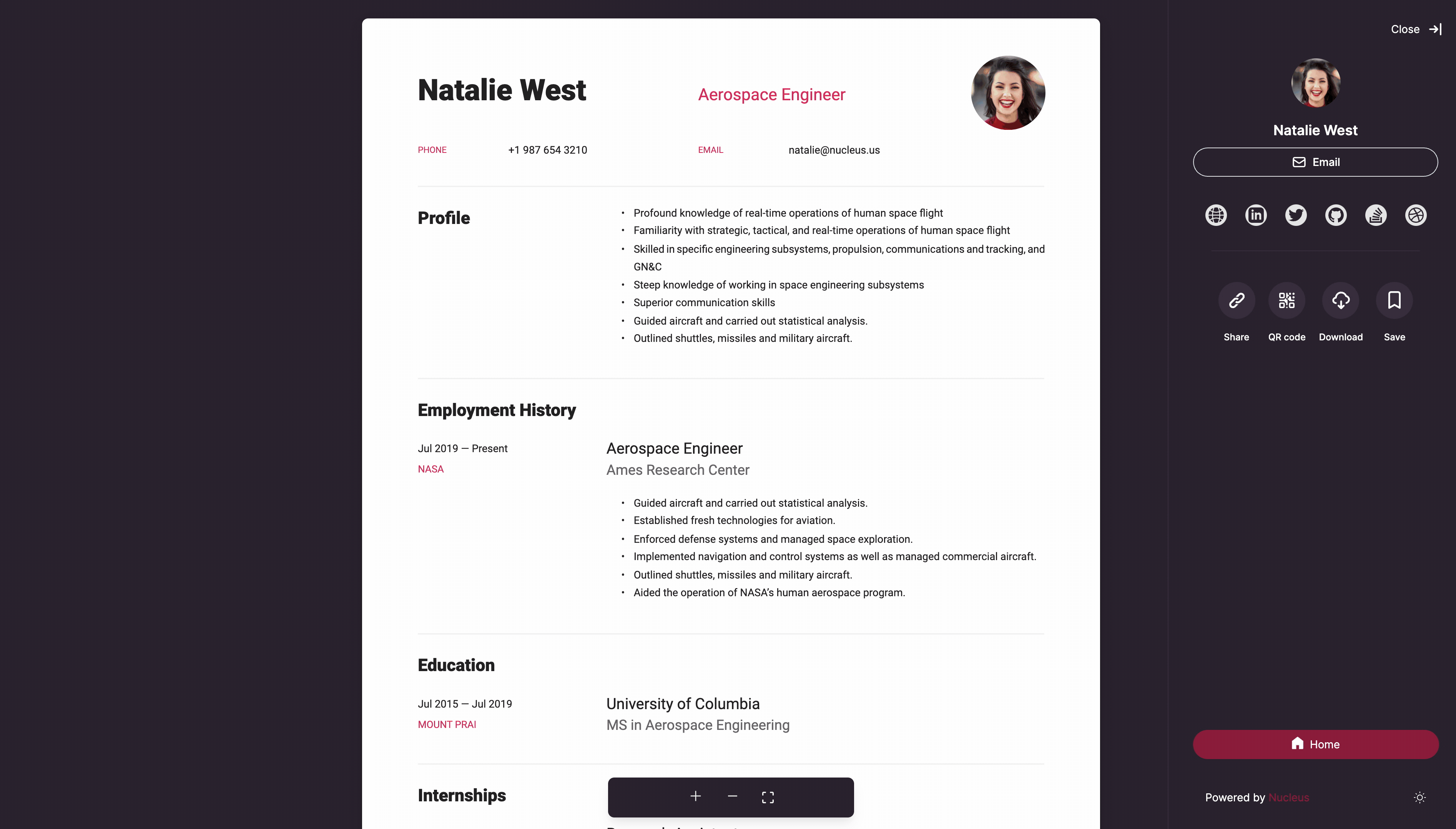 Sharing built for the modern world.
#OpenToWork doesn't cut it anymore, you need to get your point across quickly and standout on social media. That's how you will land interviews.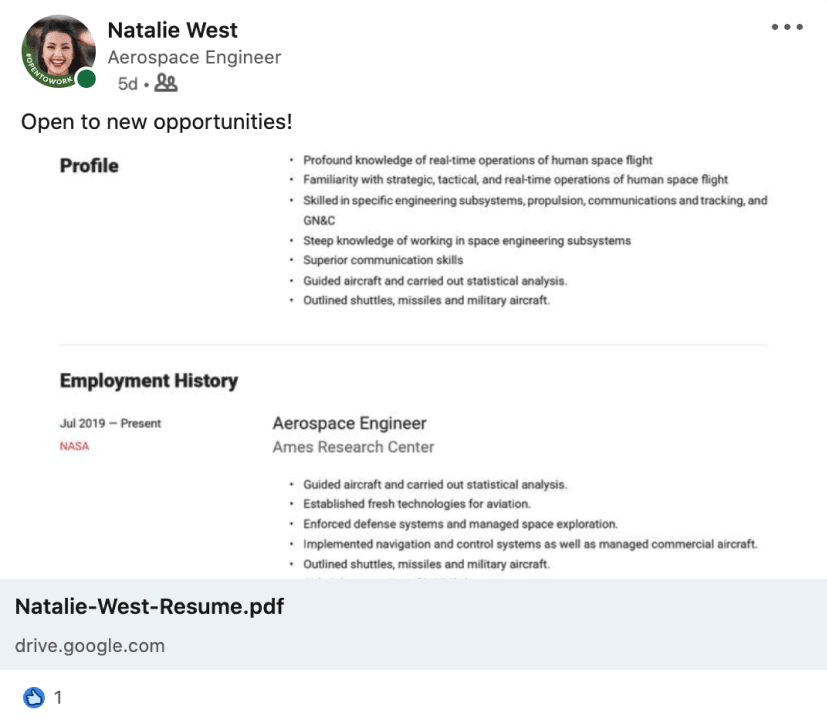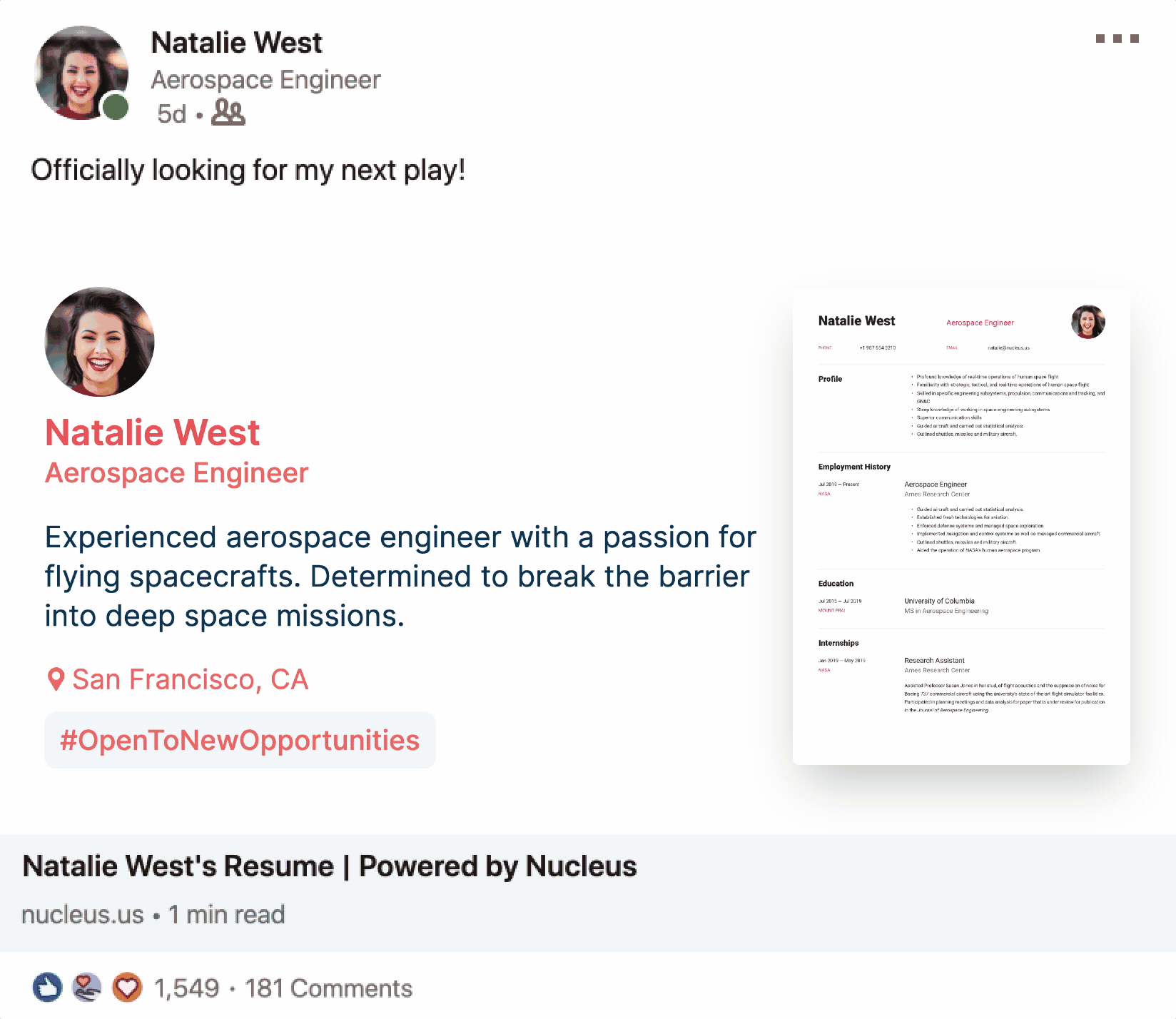 View and Download counts for every resume.
For every resume, Nucleus gives you analytics to track views and downloads.
More analytics coming soon.

As a college student, Nucleus is able to solve my tedious problem of hunting through my files every time I want to find that perfect resume, printing multiple sheets, and still not having enough to give out at career fairs or to recruiters I meet by chance. At any second, Nucleus is one upload and tap away from my completing dream job application. I'm thankful that the quick, efficient, and environmentally friendly version of resume sharing is finally here!
Get ready to share your resume anytime, anywhere in seconds.
It's 100% free.